Franke Clean Master Pack - Quarterly Cleaning Kit - CPFM
£134.50 ex VAT
(£161.40 inc VAT)
£150.00
RRP

- save

£15.50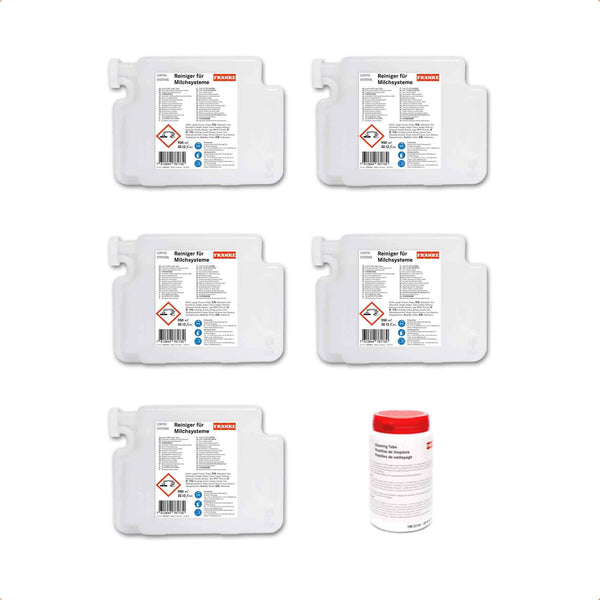 Franke Clean Master Pack - Quarterly Cleaning Kit - CPFM
£134.50 ex VAT (£161.40 inc VAT)
£150.00
RRP

- save

£15.50
SKU:
CPFM
BRAND:
Franke
Franke CPFM Quarterly Clean Kit - For Clean Master Systems
Contains everything needed to run the daily cleaning cycles for Franke Bean to Cup Machines with the Clean Master System.
Simply follow the onscreen instructions using the items provided.
Comprising of 5 x Milk System Cleaner Cartridges & 100 Tablets.
The kit is compatible with the following Franke machines - A400FM / A600FMCM / A1000FM

Please note that this product is only compatible with Clean Master models. For other Franke machines please use the cleaner here.

SKU - CPFM
Clumsy Goat Roast Of The Month Coffee Subscriptions

Discover an exciting new Clumsy Goat roast each month

All of our roasts are 100% Fairtrade certified

Roasted in weekly batches for extra freshness

Pause, skip or cancel any time

Ground coffee available (subscription exclusive) - We offer a variety of grind types to suit your preferred brewing method.
View Subscription Details