Marco Bru F60 Flask Small Batch Coffee Brewer - 365d x 214w x 598h
£251.25
ex VAT
(£301.50 inc VAT)
or from £1.31 per week
£335.00
RRP

- save

£83.75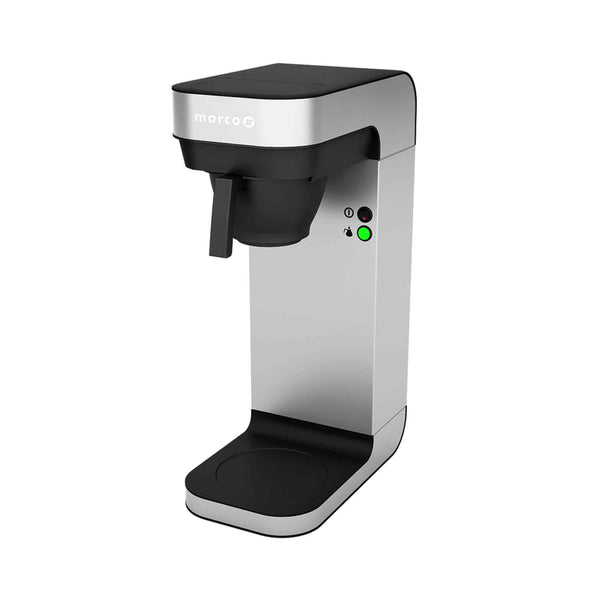 Marco Bru F60 Flask Small Batch Coffee Brewer - 365d x 214w x 598h
£251.25
ex VAT (£301.50 inc VAT)
or from £1.31 per week
£335.00
RRP

- save

£83.75
SKU:
1000902
BRAND:
Marco
Pour and serve coffee machine. Energy efficient pour and serve coffee machine. Approximate brewing time (for 2.2 litre coffee) after water is filled: 3-5 minutes. Requires 2.2L server/airpot (sold separately here.)
Works perfectly with our Fairtrade Colombian Single Origin Ground Coffee Beans, which is packaged in sachets that can make one full airpot each. Each 50 sachet case can make approximately 100L of fresh coffee.
Get A Free Lease Quote Today!
Call us on 01706 452 922 to speak to a member of our team.

Alternatively you can fill out the form below and we'll get straight back to you :)