Lincat FilterFlow Wall Mounted Automatic Fill Boiler - 300w x 185d x 418h - Black Glass - WMB3F/B
£492.63
ex VAT
(£591.16 inc VAT)
or from £2.57 per week
£833.00
RRP

- save

£340.37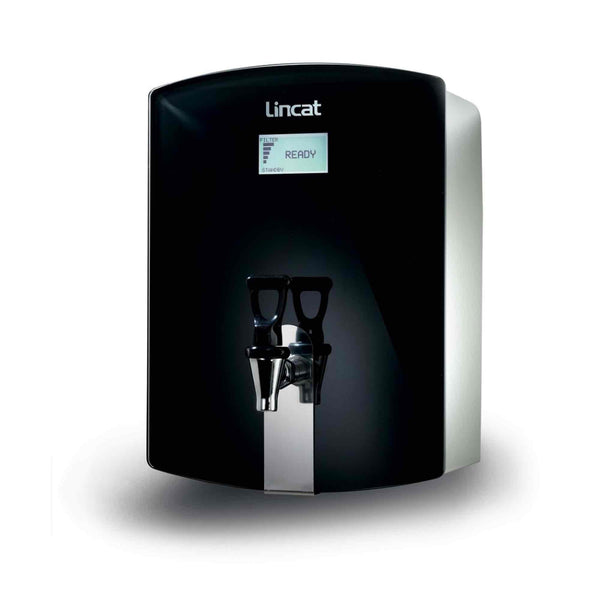 Lincat FilterFlow Wall Mounted Automatic Fill Boiler - 300w x 185d x 418h - Black Glass - WMB3F/B
£492.63
ex VAT (£591.16 inc VAT)
or from £2.57 per week
£833.00
RRP

- save

£340.37
SKU:
WMB3F/B
BRAND:
Lincat
Do your employees often have to wait in line for the office kettle to boil? Well, this FilterFlow Automatic Wall Mounted Water Boiler provides hot water on tap 24/7, making tea round lethargy a thing of the past. Compact for limited spaces, the boiler comes with a built-in water filtration system which improves the water quality. And changing the high-volume cartridges is as easy as changing a lightbulb.
High quality boiling water on tap 24 hours a day
Wall mounted, compact design
Built-in water filtration system improves water quality and reduces scale build-up. High volume, easy change FilterFlow cartridge
2 Year Parts and Labour Warranty
Specification Sheet
Get A Free Lease Quote Today!
Call us on 01706 452 922 to speak to a member of our team.

Alternatively you can fill out the form below and we'll get straight back to you :)