Handle Free Milk Foaming Jug With Insulated Silicone Sleeve - 16oz / 475ml
£12.90
inc VAT
(£10.75 ex VAT)

£15.00
RRP

- save

£2.10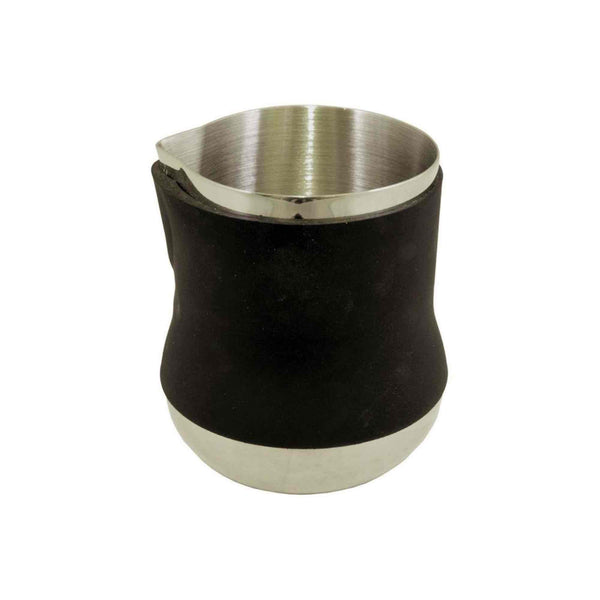 Handle Free Milk Foaming Jug With Insulated Silicone Sleeve - 16oz / 475ml
£12.90
inc VAT (£10.75 ex VAT)
£15.00
RRP

- save

£2.10
SKU:
JAG17038
BRAND:
Unbranded
Handy handle free milk jug with insulated sleeve included to keep hands from getting hot when pouring. Ideal for busy cafes.
Product features:
Jug material: stainless steel
Sleeve material: silicone
Size: 475ml
Size: 16oz
Insulated sleeve included
Also available: 350ml, 600ml
Handle Free Foaming
Great to reopen after lockdown with two pairs of handleless jugs. Staff have taken to them well and consistency of milk foaming has improved massively. The temptation to hold the handle taken away old habits have been broken resulting in better temperature monitoring and improved pour control. Consitently better art happening with the predictable yet precise nibs. Great product, very recommendable
Clumsy Goat Roast Of The Month Coffee Subscriptions

Discover an exciting new Clumsy Goat roast each month

All of our roasts are 100% Fairtrade certified

Roasted in weekly batches for extra freshness

Pause, skip or cancel any time

Start your subscription today via the link below and save 10% on your first delivery - with free shipping!
View Subscription Details